Strolling through your favorite hardware or home improvement store can be a lesson in ingenuity and provide the average homeowner with a wealth of widgets, gadgets and products that can save time, trouble and money on your next repair project. Many small inexpensive items have been developed to assist the homeowner in completing their next project in record time. They range from small metal parts that are used to repair a hole in a wall or ceiling to painting and electrical troubleshooting. We will examine what is available to the homeowner of today so that they can put these time saving products to work and spend more time having fun instead of working all weekend!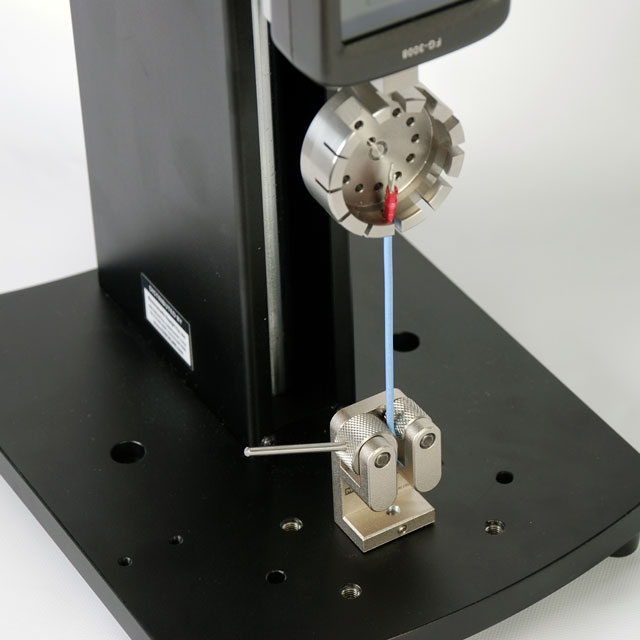 Repairing Drywall
The Insta-Back clips are a clever little metal clip that is slipped into the edges of a hole in a gypsum board wall or ceiling, the repair panel is then put in place. Screws are used to secure the panel in place, the tabs are bent back and removed leaving the surface ready to patch with tape and spackle or drywall mud. They are inexpensive though worth many times over their cost in time savings alone. This product is made by Construction Materials and are found in most home improvement centers and hardware stores for around $2.09 to $3.00 for a package of six and come with screws right in the package Wire Crimp Pull Tester.
Wet & Set repair patch manufactured by Hyde Tools is another hole patching tool and all you need to do is to cut the patch to size and dip the patch into a pail of warm water, let drip and apply to the wall. Then just let the patch dry for thirty minutes and cover with your favorite patch material. They are available in a 4×4 or 6×6 inch sizes and can be found at your local hardware or home improvement center, they retail for $4.49 to $5.99 each depending on size. These patches take a little longer than the Insta-Back clips but the advantage is you do not need a piece of drywall to fill the hole and they can be used on rounded surfaces.
Installing a Ceiling Fan
All fans are installed in a similar manner and rely on the utilitarian ceiling box for support of the fan during operation. Each manufacturer requires a fan-rated or reinforced ceiling box for their products to be installed safely. This is easer said than done! However there is a new product that is on the market that promises to alleviate the problems associated with this critical installation step. The FAN-EZE product installs through the existing ceiling box itself in 2 minutes or less and is installed with common hand tools. It comes with all the hardware right in the package and is made by EE Products Inc. This product allows the ceiling box to be able to carry loads that are above that of fan-rated ceiling boxes, and best of all it is consumer friendly. The cost of this time saving product is $3.60 each and will allow a ceiling fan to be installed in less than an hour from start to finish.
Adhesives
A new product has been developed and released to the general public that mimics what has been available to industry for the last 10 years with commercial grade adhesives. Simpson has released an epoxy product that mixes in the barrel as it is extruded from the nozzle. All you have to do is squeeze the trigger and position the adhesive as it exits the nozzle, that's it. What is unique about this product is no special gun or fixture is required as the tube has been designed to fit in a standard caulking gun. The mess and bother that has plagued the two part epoxy systems is now a thing of the past. The Epoxy Tie system is available in a 1.7 and 10 fluid oz. sizes and retails for approximately $9.35 to $17.29 depending on which size you choose.
Not to be out done by anyone is 3M and their line up of ingenious no-mar type of adhesive solutions for applying hooks and other hardware to wall surfaces. These products are the Command Strips and allow the products to be placed on the wall and removed without leaving a residue, hole or mar of any kind to the wall surface. All that is needed to place the product is remove the protective adhesive strip cover and press it against the wall wherever you wish to hang that favorite painting or picture. What could be easier? To remove them slide the hook up and off of the anchor, then pull down on an elastic tab until the anchor is released. This product will be especially helpful to apartment dwellers that wish to decorate their apartments and are now free to express themselves without worrying about what the landlord will think when they move out. These products are available in a host of sizes and styles and retail for approximately $1.99 to $3.88 depending on size and configuration and can be found at most any hardware or home improvement center.
Super Glue Corporation has a patch material that can be used with practically any household material, plastic, metal, rubber, wood and fiberglass. This patch material is an adhesive patch that cures with sunlight or quicker with a cure lamp. You simply clean the area where the patch is to be installed and peel the adhesive cover off and press it into place. This patch would be handy to repair a hole in a gutter, or a garage door or even a skylight. The patch is a 6×3 inch sheet that retails for approximately $8.00. If your home improvement center or hardware store does not carry this brand there are other similar products on the market. Just read the label and make sure it is suitable for your intended application.
Frame Construction
For construction of a deck, an addition or maybe just a framing repair can be accelerated with the use of Simpson Strong Tie plates and brackets. The use of these stamped metal products increase the strength of the framing and are required for many framing tasks. The use of seismic or hurricane ties is required by just about all building codes across the country and are just a sample of what they manufacture. They make a myriad of products that are useful for just about any framing anchoring or connector need. These products will speed the completion of your next framing project so don't hesitate to look at the selection you are bound to find a product that suits your need.
These products are usually found in larger home improvement centers, hardware stores and lumber yards. The cost for these components varies with the product so just take your time and find the right components for your project.
Cabinetry & Hardware Repairs
Today's cabinets have been subjected to labor and cost cutting measures for several years. Much of the cabinet construction is now handled by hardware components, things like guides, rollers and stops are now metal and plastic where they were traditionally made from wood. So when that roller or guide breaks don't forget to look at the cabinet hardware section of your favorite home improvement center for a replacement. Home depot has a large selection so make it your first stop when looking for these components.
For smaller brackets, tie plates and reinforcement products and cabinet hardware check out the products manufactured by Stanley. The have a long tradition of providing quality hardware and tools that stretches back to 1843. They also have a large selection of hinges, striker plates, door knockers and other hardware as well so you are bound to find that item you need. The selection and cost of these components varies with the product but all are reasonable and will save you time and trouble.